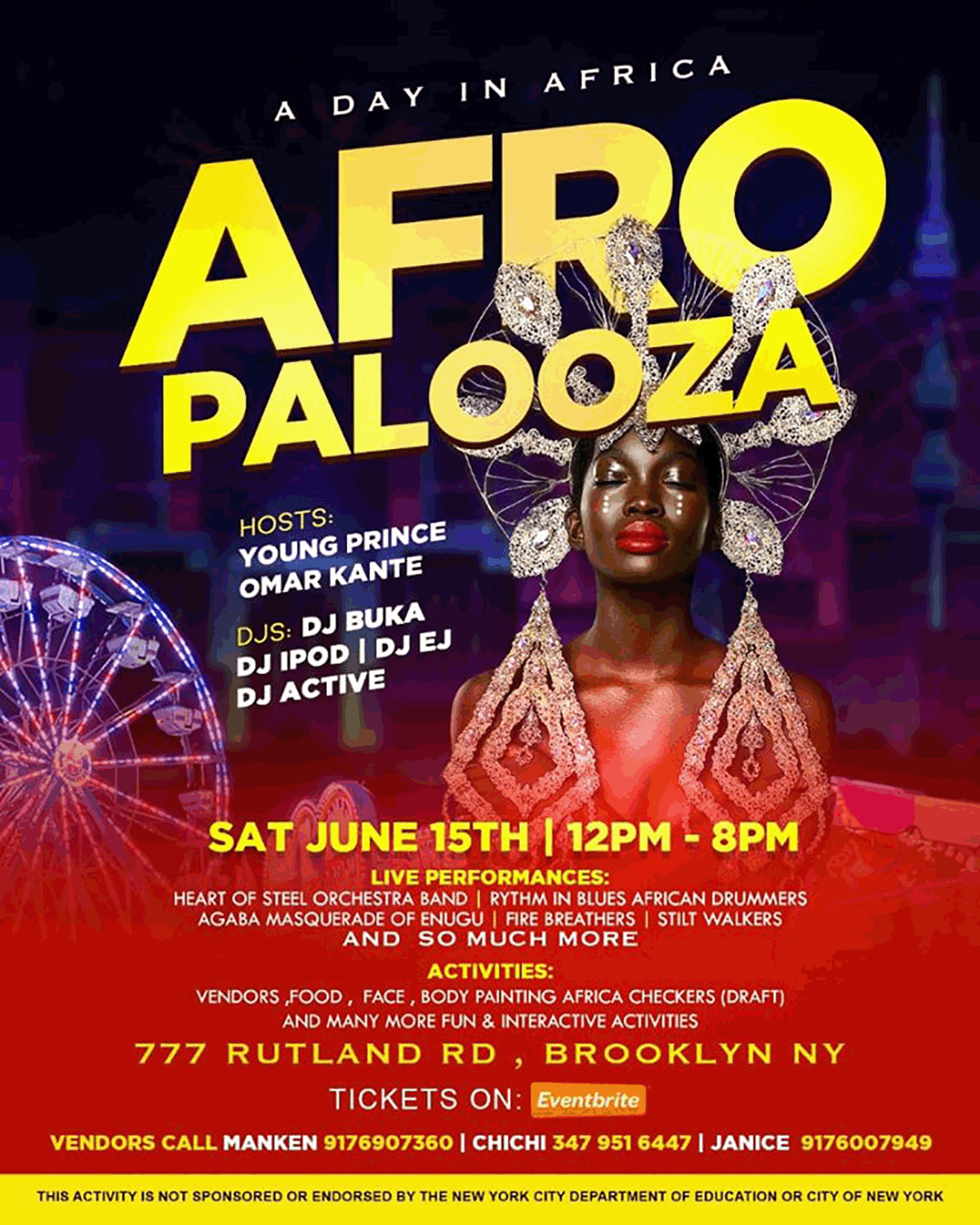 JOIN US AS WE CELEBRATE AFRICAN CULTURE WITH SOUNDS, FOOD & ENTERTAINMENT STRAIGHT FROM THE MOTHERLAND TO NEW YORK!! 
PERFORMANCES WILL INCLUDE, LIVE MUSIC, HEART OF STEEL ORCHESTRA, RHYTHMS IN BLUE AFRICA DRUMMERS, AGABA MASQUERADE OF ENUGU, DANCERS, VENDORS, FACE, BODY PAINTING & SO MUCH MORE !! 
TELL A FRIEND TO TELL A FRIEND THAT JUNE 15TH IS GONNA BE A MOVIE!! 
VENDORS INFO: MANKEN 917 690 7360 ; CHICHI 347 951 6447; JANICE 917 600 7949